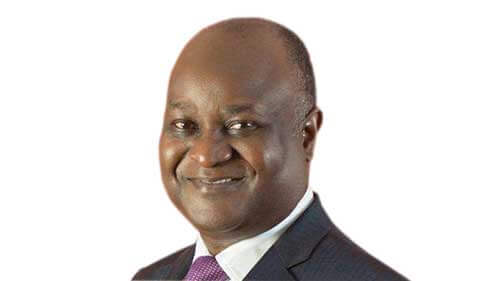 Independent Non-Executive Director
Mr. Lemo was the Deputy Governor of Operations and Director at the Central Bank of Nigeria (CBN) and served as its Deputy Governor of Financial Surveillance Sector. He was the Managing Director of Wema Bank Plc from 2000 to 2003 and led the transformation of the Bank culminating its superlative performance during the period and its ranking as one of the top ten most profitable commercial banks at the time.
Mr. Lemo was the Chairman of Abuja Securities & Commodity Exchange Plc and was recently appointed Chairman of the Federal Roads Maintenance Agency. He is the Chairman of Titan Trust Bank Limited, Flutterwave Nigeria Limited, Lambeth Capital Limited and Crafts and brans Limited. He is a Non-Executive Director of CBC Emea limited.
He attended the University of Nigeria Nsukka, where he graduated with First Class Honours in Accounting in 1984. He is a Fellow of the Institute of Chartered Accountants of Nigeria and a recipient of the prestigious national award of Officer of the Federal Republic of Nigeria.
He joined the Board in November., 2019