Michael Abiodun Thomas LL.M, B.L, LL.B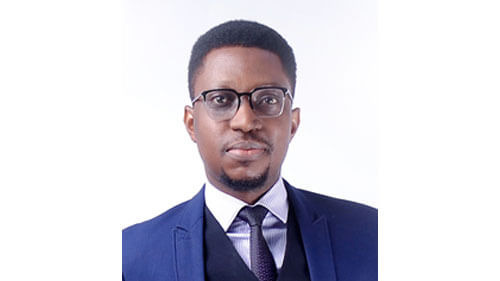 Michael is responsible for driving and coordinating the implementation of the business' strategy, providing operational oversight and business development initiatives. He provides business development and relationship management leadership to the team in Corporate trust, Public trust, Escrow agency, Loan Syndication, Consortium, Estate planning and Private Trust offerings among others. His experience spans through Legal practice, Compliance, Trust advisory, business development and Trust administration. He has secured and managed over 80 major trust transactions with a transaction value in excess of N2Trillion in sub-national Bonds, FG debt-issuance, Islamic debt financing, Corporate Bond Issuance, Loan syndication, Debenture Trust, Real Estate Investment Trust, Hybrid debt instrument. These transactions fan across Oil & Gas, Marine, FMCGs, Banking industry, Telecoms, GenCos, DisCos, Fintech sectors amongst others.
Prior to joining ARM Trustees, he worked with Messrs. Rickey Tarfa & Co., STL Trustees Limited (formerly Skye Trustees Limited) and had a brief stint as Ag. Managing Director of Radix Trustees Limited. He has a Masters degree in International Business Law from the University of Cumbria, U.K, a Post-graduate Diploma in Trust from Queen Mary University (London) U.K, he is called to the Nigeria Bar as a Barrister and Solicitor and has his first degree in Law from Lagos State University. He is a Certified Wealth Management Professional, a member of the International Academy of Business and Financial Management (IABFM). Past Assistant General Secretary of the Association of Corporate Trustees (ACT) and the General Secretary of the Association of Corporate and Individual Investment Advisers of Nigeria (CIIA).