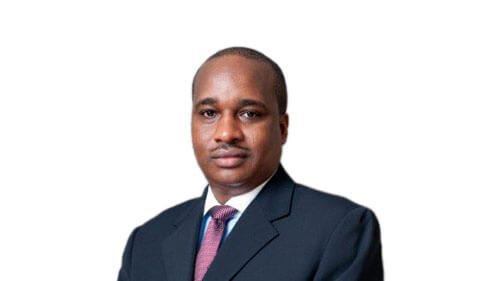 Sadiq Mohammed is currently the Deputy Chief Executive Officer of ARM. He also has responsibility for the Group Procurement & Administration, and the Information Technology units.
In January 2011, he was appointed as Managing Director of ARM Pensions, before which time, he was the Chief Operating Officer for ARM Investment. Prior to this, he was the Managing Director in charge of ARM's Proprietary business, overseeing the firm's Proprietary Investments & Principal Investments division. He worked for 3 years as a tax and business advisory consultant with Arthur Andersen Nigeria before joining ARM in October 1996. Within ARM, Sadiq rose through the ranks of the Research & Investment Management Unit of ARM to head it in 1999 after which he had oversight of the financial advisory business for about two years.
He is a Fellow of the Global Association of Risk Professionals (GARP) having earned GARP's Financial Risk Manager (FRM) charter in 2003 and is also an Industrial Chemistry graduate of Abubakar Tafawa-Balewa University, Bauchi. In addition, in 2006, Sadiq completed a dual part-time International Wealth Management Executive MBA (IWEMBA) at Carnegie-Mellon University & University of Geneva. He has also attended several technical and management courses both locally and abroad over the last 17 years of his working experience. Sadiq is also an alumnus of the Advanced Management Programme (AMP) of the Harvard Business School. He currently serves on the boards of ARM, ARM Pensions, Mixta Africa and the Moorhouse Sofitel.