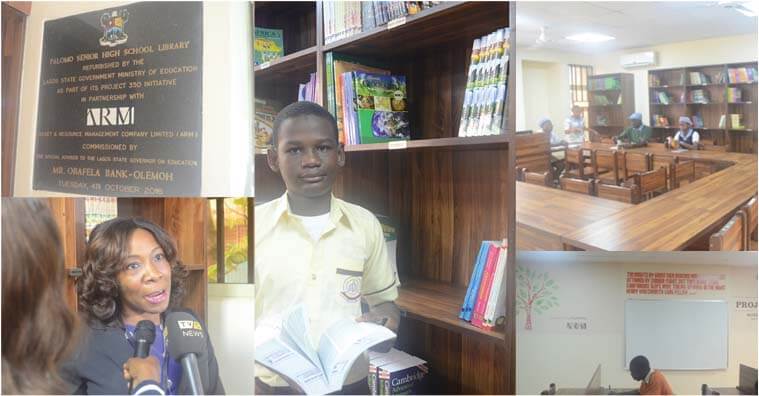 As part of our initiatives aimed at increasing literacy and awareness amongst the younger generation through education and dialogue, and empowering them to make meaningful impact in their communities, ARM has partnered with the Lagos State Government on its "Access to Knowledge" (Project 350) initiative.
We renovated the libraries of two secondary schools and also provided books, internet ready desktops with uninterrupted power supply. The schools are:
Ireti Senior Grammar School, Ikoyi, Lagos
Falomo Senior High School, Ikoyi, Lagos
We are pleased to announce that delegates from the Lagos State Government visited the schools today to officially open the libraries. Representing the Lagos State Governor was the special adviser to the governor on Education, Mr. Fela Bank-Olemoh.
See pictures from the Launch here.