Hi, how may we
assist you today?
Let's help you realize your investment goals
We are passionate about helping you realise your investment goals by giving you access to a spectrum of securities trading services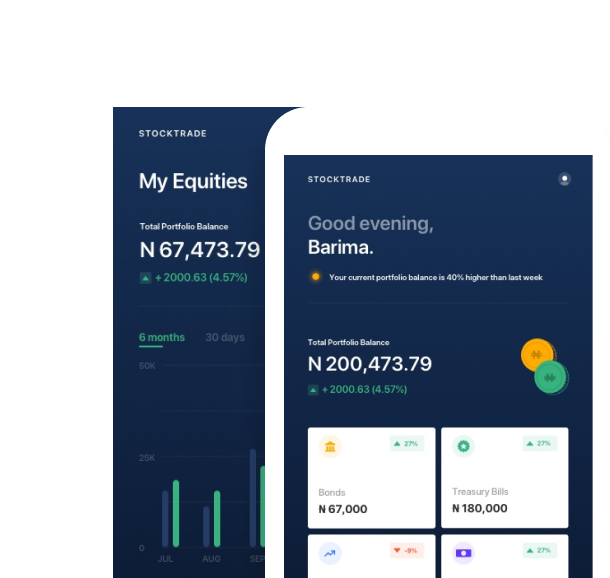 Investment products
for everyone
Equities (stock or share) – A type of security that signifies ownership in a corporation and represents a claim on part of the corporation's assets and earnings. There are two main types of stock:
Treasury Bills are short term government debt instruments issued by the CBN. This is one of the several ways the government raises funds. The CBN also uses treasury bills to control money supply in the economy.
The Federal Government of Nigeria Savings Bond is targeted at retail investors and lower income earners to encourage savings and earn more income compared to their traditional savings accounts
Free access to market insight and analysis
We provide a variety of market research and analysis to help you make informed investment decision. The secret is to keep it simple: whether in fundamental or technical market research.