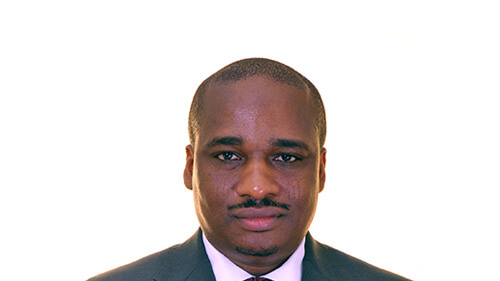 Deputy Chief Executive Officer, Asset & Resource Management Holding Company Ltd
Sadiq Mohammed is currently a Deputy Group CEO of ARM and prior to that was the Managing Director of ARM Pension Managers (PFA) Limited between 2011 and 2014.
Previously, at different points he served as the Chief Operating Officer (COO) of ARM Group and the Managing Director in charge of ARM's Proprietary Business. He joined the Board of ARM in 2010. He is also a member of the Board of Directors at SunTrust Bank Nigeria Limited.
Sadiq is an Industrial Chemistry graduate of Abubakar Tafawa-Balewa University and a Financial Risk Manager (FRM) Charterholder & a Fellow of the Global Association of Risk Professionals (GARP) and earned a dual Executive MBA from Carnegie-Mellon University & the University of Geneva. He is an alumnus of HBS' Advanced Management Program (AMP).