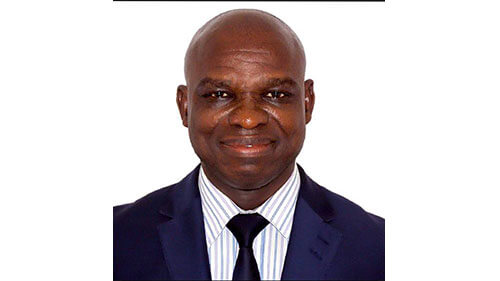 Mr. Alozieuwa is an Executive Director (ED) of ARM Trustees Limited (ARMT) with over 20 years' experience working in various capacities in financial services sector. Prior to becoming an ED with ARM Trustees Limited, Mr. Alozieuwa served as the Chief Compliance Officer of ARM Investment Managers Limited (a subsidiary of ARM Traditional Asset Management Limited). He joined the Asset & Resource Management (ARM) Group as the Chief Risk Officer in June 2019.
Prior to joining the ARM Group, Mr. Alozieuwa was the pioneer Chief Compliance Officer of FBN Quest Merchant Bank Limited from November 2015 to June 2019, a role he later combined with that of Chief Risk Officer of the bank on acting capacity from December 2018 till his exit from the bank. Mr. Alozieuwa started his career at Kakawa Discount House Limited in 1996 and rose to become the Chief Risk & Compliance Officer of the discount until it transited into merchant banking in November 2015.
He is Fellows of the Chartered Institute of Bankers of Nigeria (CIBN), the Institute of Chartered Accountants of Nigeria (ICAN) and the Association of Chartered Certified Accountants (ACCA). He is also an Associate of the Chartered Institute Stockbrokers (CIS).