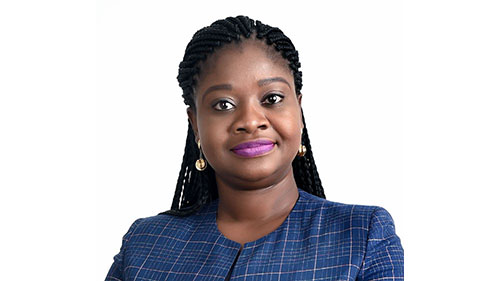 Mofoluke Keshinro was the Head of Private Trust services in FBNQuest Trustees Limited for over 12 years. She is a certified Trust and Estate Practitioner and a full member of the Society of Trust and Estate Practitioners. She has a broad experience in generational wealth transfer, succession planning and legacy preservation. Through speaking engagements locally, offshore and on the Radio program – Legacy Series, she has educated the public on the importance and benefits of Estate Planning.
She started her career with the law firm of Liberation Partners, Ikeja before joining the Trust Services department of Wema Trustees Limited where she was able to learn the practical aspects of Estate Planning and the various tools available.
Mofoluke also served as the Company Secretary of Great Nigeria Insurance Plc before she joined First Trustees Nigeria Limited (now FBNQuest Trustees Limited).
Mofoluke has a Master of Laws degree from University of Lagos having obtained a Bachelor of Laws degree from Obafemi Awolowo University, Ile-Ife, Osun State and the Nigerian Law School, Bwari Abuja respectively.
Mofoluke represented her company on the Boards of Nigerian Law Publications Limited, Books Industries Limited and GFL&G Limited for over 11 years.
Mofoluke loves reading African prose, writing and the bliss of a very quiet environment.